When:
July 10, 2014 – July 11, 2014
all-day
2014-07-10T00:00:00+01:00
2014-07-12T00:00:00+01:00
Where:
Kilkeel
Newry, Newry and Mourne BT34 4AF
UK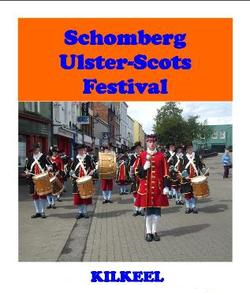 Ulster Scots Reivers Festival 2014
Schomberg Society, Reivers House, Kilkeel
10th July – 11th July
The programme includes:
Thursday 10th July: Ulster-Scots Soiree
At Hanna's Close from 7:30-10:30pm
Featuring Ulster-Scots Folk Group – Rising Stour
Poetry, Fiddles, Scottish Dancing and Tea!
Friday 11th July: Afternoon Street Concert
At the Lower Square, Kilkeel from 2-4pm
Friday 11th July: 11th Night Pageant,
Leaving Mill Road, Kilkeel at 7:30pm
Pageant includes: living history characters,
fifes, drums, floats, vintage vehicles and
marching bands!
Open Air Concert – Orangefield, Manse Road,
Kilkeel from 9:45-10:45pm
Followed by a Fireworks Extravaganza!
Festival funded by Ulster-Scots Agency and Newry and Mourne District Council.