When:
May 31, 2014 – June 1, 2014
all-day
2014-05-31T00:00:00+01:00
2014-06-02T00:00:00+01:00
Cost:
Various Free events and some with a small charge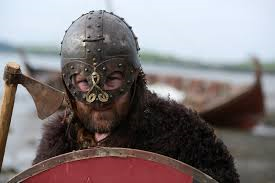 STRANGFORD LOUGH MARITIME FESTIVAL
Saturday 31st May and Sunday 1st June 2014
Celebrating Strangford Lough and Lecale's ancient and modern maritime traditions, world renowned wildlife and stunning landscape. Lots of FREE activities for all the family. Picturesque Portaferry and Strangford, linked by the ferry crossing the exceptionally beautiful and fast-flowing waters of the Narrows, are the setting for the 2014 Strangford Lough Maritime Festival.
Historic shorefronts, medieval tower houses, Queen's University Marine Laboratory, the shore, a historic graveyard and bell-tower, a village green, and the Exploris aquarium and park are among the exceptional venues for family events spanning our heritage past and present.
This year the Vikings are back with ferocious battles, beautifully crafted long ships and lively trading in their market. For the first time you can witness and take part in a dramatic procession for a warrior slain in battle. His body and that of his wife will then be burned with his long-ship following the tradition of a Viking funeral.
This Festival is remarkable for the opportunity it provides to meet historians, archaeologists, scientists and other specialists who are delighted to share the wonders of this area. We thank them and  all our local volunteers for their contribution.
Once more EnAlgae have helped to sponsor the Festival. Delve into their seaweed garden or take a trip out with them on a boat to see how they are growing seaweed on long-lines in the Lough.
EnAlgae brings together 19 partners and 14 observers from seven European countries. Their goal is to reduce CO2 emissions and fossil fuels dependence in the region. Academic, business and research centres are working altogether in the growing, harvesting and processing of algae, to turn it into biomass and bio fuels. EnAlgae is an INTERREG IVB funded North West European network with a pilot site at Queen's University Marine Laboratory, which is experimenting with growing kelp seaweed as a source of bioenergy.
Seaweed has historically been harvested in Strangford Lough, and combined with the Lough's prime location in Northern Ireland for developing marine renewable energy, it is the perfect place to test seaweed cultivation for commercial scale production – over 90% of people in Northern Ireland support seaweed biomass for bioenergy!
The Festival also marks the Turn O' The Tide programme of activities celebrating our maritime and coastal heritage, funded by the Heritage Lottery Fund.
FESTIVAL LOCATIONS
1.  Boat Building Shed 2.  Castle Yard (Viking Market, Kids Activities, Displays and Talks) 3.  The Cuan (Talks, Food) 4.  Exploris and Exploris Park (Viking events, Climbing Wall, Woodworking) 5.  The Green (The Yurt, Kids Activities, Crafts) 6.  Inverbrenna Hall (Ulster Wildlife, Moths, RSPB, Talk) 7. The Narrows (Seaweed Social, Music, Talks) 8.  Nugents Wood (Walk) 9.  Portaferry Ferry Quay (St Brendan) 10. Portaferry Sailing Club (Sailing, Pirates, Music, Food) 11.  The Port (Art) 12.  Queen's University Marine Lab (QML)  (Marine Family Fun, EnAlgae) 13.  RLNI Station 14.  Sea Safari Departures 15.  SLLP Office (Second hand book-shop) 16. Templecranny Graveyard (Guided Tours) 17.  Tourist Information Centre (The Loft – Art) 18.  Tower House Portaferry (Medieval Castle Action) 19. Tower House Strangford (Medieval Castle Action)
For more information visit www.strangfordlough.org