When:
April 23, 2014 – April 24, 2014
all-day
2014-04-23T23:00:00+00:00
2014-04-24T23:00:00+00:00
Where:
Silent Valley
Kilkeel
Newry, Newry and Mourne BT34 4HU
UK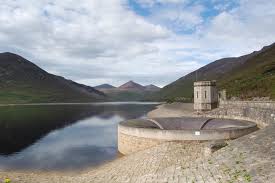 The Mourne Mountain Adventure will be centred in the beautiful setting of the Silent Valley Reservoir, Head Road, Kilkeel. Both the expedition and challenge hikes will finish in the Silent Valley where a range of exciting activities will be on offer to teams. Teams will receive an award for completion of the tasks at a "campfire" style event in the Silent Valley.
Contact Details: Janine Hillen – Down District Council                                Priscilla McAlinden – Down District Council                                Tel: (028) 4461 0800                                Email:
Janine.hillen@downdc.gov.uk
Priscilla.Mcalinden@downdc.gov.uk
                               Heather McKee – Newry and Mourne District Council                                Siobhan Fearon – Newry and Mourne District Council                                Tel: (028) 3031 3078                                Email:
heather.mckee@newryandmourne.gov.uk
Siobhan.fearon@newryandmourne.gov.uk